Biography, Discography, Productions, and Publications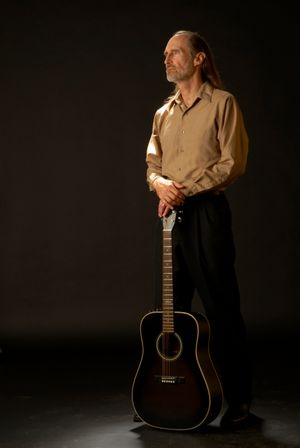 HUGH MOFFATT
The list of artists who have recorded Hugh Moffatt's songs is international and multi-dimensional.  The singers range in styles from Patti Page to Kesha and also include Jerry Lee Lewis, The Nitty Gritty Dirt Band, Merle Haggard, Dolly Parton, Alabama, and Johnny Cash and many others in pop, country, bluegrass, traditional, and gospel from around the world.  These recordings include the chart-topping country singles "Just in Case" by Ronnie Milsap, "Old Flames Can't Hold a Candle to You" (w/Pebe Sebert) first by Joe Sun and then by Dolly Parton, and "How Could I Love Her So Much" by Johnny Rodriguez, and the Southern Gospel hit "Roll Away the Stone" by Wendy Bagwell and the Sunliters.
            As a performing artist, Moffatt has released 12 albums and toured extensively around the world.  His albums are LOVING YOU, TROUBADOUR and DANCE ME OUTSIDE (duets with Katy Moffatt) for Rounder Records, THE LIFE OF A MINOR POET for Watermelon Records, LIVE AND ALONE for Brambus Records in Switzerland, THE WOGNUM SESSIONS (The Hugh Moffatt Trio) for Strictly Country Records in the Netherlands, GHOSTS OF THE MUSIC for Brambus, and SONGS FROM THE BACK OF THE CHURCH, ONLY ALONG FOR THE RIDE, NOW AND THEN (duets with Katy Moffatt), and LONG WIDE OPEN ROAD on Sohl Recordings.  Sony Australia also released a 17-song compilation from his first two albums under the title, THE WAY LOVE IS.
            He is, with composer Michael Ching, the librettist for three original operas.  Two are one-acts: "King of the Clouds", commissioned and premiered by Dayton Opera in 1993, and "Out of the Rain", commissioned jointly by Opera Delaware, the Kansas City Lyric Opera and Opera Memphis and premiered by Opera Delaware in 1998.  These operas have each had multiple productions. Ching and Moffatt's full-length opera, Corps of Discovery, A Musical Journey, commissioned by the University of Missouri and based on the Lewis & Clark expedition, premiered in May of 2003 in Columbia, Missouri.  Opera Memphis produced the professional premier in April of 2004. Fargo Opera and the University of Idaho have also mounted independent productions.  In 2010, Opera Memphis performances of Gluck's classic opera, Orpheus and Euridice, with a new English translation by Moffatt and Ching.
            Four of Moffatt's short plays, "The Truth", "Leaving Home", "The Mome Raths", and "The Alien", have been produced in Nashville by the Pulp Friction 10-minute Play Festival. "The Mome Raths" was also produced by Topanga Actors Company's Inaugural 10-Minute Play Festival. His short screenplay, "Reaching Out", was published in the 2019 edition of the Santa Fe Literary Journal.
            Moffatt has an MFA in Writing (dramatic writing) from Spalding University in Louisville, Kentucky. He has taught songwriting and/or music business courses for Nashville State Community College, Danville (Virginia) Community College, and Middle Tennessee State University.  Hugh is the brother of singer-songwriter Katy Moffatt.




*******************************************************************************************************
HUGH MOFFATT/DISCOGRAPHY self-recorded
ALBUM TITLE                                                  LABEL & CATALOGUE #                                             RELEASE DATE
LOVING YOU                                                     Rounder/Philo, PH1111                                                    1987
TROUBADOUR                                                  Rounder/Philo, PH1127                                                     1989
LIVE AND ALONE                                            Brambus, 199118-2 (Switzerland)                                    1991
THE WAY LOVE IS                                          Columbia, 48965 2 (Australia)                                          1991
(partial compilation of LOVING YOU and TROUBADOUR)
DANCE ME OUTSIDE                                      Rounder/Philo, PH1144                                                     1992
(duets with Katy Moffatt)
THE WOGNUM SESSIONS                             Strictly Country, SCR-32 (Holland)                                1992
(Hugh Moffatt Trio)
THE LIFE OF A MINOR POET                      Watermelon, 1047                                                              1996
GHOSTS OF THE MUSIC                               Brambus, 199810-2 (Switzerland)                                    1998
SONGS FROM THE BACK OF                      Sohl 0001                                                                             2006
THE CHURCH
ONLY ALONG FOR THE RIDE                    Sohl 0002                                                                             2013
NOW AND THEN                                              Sohl 0003                                                                             2016
(duets with Katy Moffatt)
LONG WIDE OPEN ROAD                             Sohl 0004                                                                             2019
OPERA
(Hugh Moffatt librettist, Michael Ching librettist/composer)
TITLE                                                    COMMISSIONING PARTIES                                                         PREMIER DATE
KING OF THE CLOUDS                  Dayton Opera                                                                                       1993
(one act)
NOTE - This opera has had several subsequent productions
OUT OF THE RAIN                           OperaDelaware                                                                                    1998
(one act)                                                The Lyric Opera of Kansas City
Opera Memphis
NOTE - This opera has had several subsequent productions
CORPS OF DISCOVERY                 Show Me Opera (U of Missouri, Columbia)                                  2003
(three act)
NOTE - Independently produced by Opera Memphis (professional premier), University of Idaho, and Fargo-Moorehead Opera
Orpheus and Euridice (Gluck)           Opera Memphis                                                                                   2010
(new English translation)
PLAYS AND SCREENPLAYS
TITLE                                                    PRODUCTION COMPANY                                                             PREMIER DATE
THE TRUTH                                        PULP FRICTION                                                                               2014
(10-minute play)
LEAVING HOME                                PULP FRICTION                                                                               2015
(10-minute play)
THE MOME RATHS                           PULP FRICTION                                                                               2016
(10-minute play)                                   TOPANGA ACTORS COMPANY                                                    2019
THE ALIEN                                         PULP FRICTION                                                                               2016
(10-minute play)
PUBLICATIONS
TITLE                                                    PUBLICATION                                                                   PUBLICATION DATE
REACHING OUT (Screenplay)           SANTA FE LITERARY JOURNAL                                   2019
HUGH MOFFATT/DISCOGRAPHY (Partial List)
songs recorded by others
*released as single
 SONG TITLE                                     ARTIST                                 CO-WRITERS                     RELEASE DATE
JUST IN CASE*                                 Ronnie Milsap                                                                     1975
JUST IN CASE                                    Barbara Mandrell                                                               1976
JUST IN CASE                                    Tammy Wynette                                                                1976
HERE'S TO THE HORSES*              Mack Vickery                       R Bourke/G Dobbins            1976
THAT'S ALL I WANTED
  TO KNOW*                                       Dottie West                           Ed Penney                             1977
WHILE I'M HERE                              Randi Gurley                        Ed Penney                             1977
WHY SHOULD I CRY
  OVER YOU                                       George Hamilton IV              Ed Penney                             1977
OLD FLAMES CAN'T HOLD
  A CANDLE TO YOU*                     Joe Sun                                   Pebe Sebert                           1978
MAMA RITA*                                    Alan Wayne                                                                         1979
LOVE GAME                                      Jerry Lee Lewis                                                                   1979
OLD FLAMES CAN'T HOLD
  A CANDLE TO YOU*                    Dolly Parton                           Pebe Sebert                           1980
LOVE AND ONLY LOVE                 Frizzell & West                                                                    1980
LOVE AND ONLY LOVE*               Carl Hickman                                                                      1980
HERE'S TO THE HORSES*              Johnny Russell                       R Bourke/G Dobbins            1981
HERE'S TO THE HORSES                The Rovers                             R Bourke/G Dobbins            1981
WILD TURKEY*                                Lacy J. Dalton                       Pebe Sebert                           1981
EVERY NOW AND THEN                Terri Gibbs                                                                           1981
WHISKEY MADE ME
  STUMBLE*                                       Bill Anderson                                                                       1981
TAKING A WALK IN
  THE SUN                                            Jeannie C. Riley                                                                   1981
WASN'T IT GOOD*                             Patti Page                                                                              1981
LOVE AND ONLY LOVE                   Conway Twitty                                                                    1982
SLOW MOVIN' FREIGHT
  TRAIN                                                Joe Sun                                                                                  1982
SLOW MOVIN' FREIGHT
  TRAIN                                                John Starling                                                                         1982
CAROLINA STAR                               John Starling                                                                         1982
CAROLINA STAR                               Earl Scruggs & Friends                                                        1982
WORDS AT TWENTY
  PACES                                                Alabama                                                                               1982
PRAISE THE LORD AND
  SEND ME THE MONEY*                Bobby Bare                                                                          1982
WHEN YOU HELD ME IN
  YOUR ARMS                                     Mel McDaniel                                                                      1982
OLD FLAMES CAN'T HOLD
   A CANDLE TO YOU                       Foster and Allen                                                                   1982
HOW COULD I LOVE HER
  SO MUCH*                                        Johnny Rodriguez                                                                1983
TILL THE FIRE'S
  BURNED OUT                                   Nitty Gritty Dirt Band                                                          1984
ROSE OF MY HEART*                       Johnny Rodriguez                                                                1984
STILL ONE BROKEN HEART          David Frizzell                                                                       1984
ROSE OF MY HEART                        The Whitstein Brothers                                                        1985
OLD FLAMES CAN'T HOLD
  A CANDLE TO YOU                        Merle Haggard                     Pebe Sebert                             1985
WHEN YOU HELD ME
  IN YOUR ARMS*                            Rex Allen, Jr.                                                                        1985
ROSE OF MY HEART                        Nicolette Larsen                                                                  1986
LAST NIGHT I DREAMED
  OF LOVING YOU                            Nashville Bluegrass Band                                                    1986
LOVING YOU                                     The McCarters                                                                     1987
PAPACITA                                            Katy Moffatt                                                                        1987
I KNOW THE
  DIFFERENCE NOW                         Katy Moffatt                                                                         1987
HARD TIMES ON EASY
  STREET                                              Katy Moffatt                                                                        1987
PAPACITA                                            The McCarters                                                                     1988
ROSE OF MY HEART                        Foster and Allen                                                                   1988
TILL THE MORNING COMES          Steinar Albrightsen              Jonas Fjeld                              1990      
ROLL AWAY THE STONE*              Wendy Bagwell and the Sunliters                                         1992
LAST NIGHT I DREAMED
  OF LOVING YOU                            Kathy Mattea                                                                        1992
STILL ONE BROKEN HEART          Steinar Albrightsen                                                              1994
CAROLINA STAR                              Foster and Allen                                                                   1994
SLOW MOVING FREIGHT
  TRAIN                                                 Katy Moffatt                                                                      1997
JACK AND LUCY                               Bill Grant and Delia Bell                                                    1997
ROSE OF MY HEART                       IIIrd Tyme Out                                                                     1999
WHISKEY, MONEY AND TIME      Katy Moffatt                                                                        1999
JACK AND LUCY                             Jeannie Kendell                                                                    2003
ROSE OF MY HEART                        McReynolds and Whitstein                                                 2006
ROSE OF MY HEART                       Johnny Cash                                                                         2006
HOW COULD I LOVE HER
 SO MUCH                                          Alan West                                                                             2008
FALL RIVER                                      Jonas Fjeld/Chatham             Jonas Fjeld                             2009
                                                                County Line
THE DANCER                                     West & Black                      Michael Hearne                      2009
NEW MOON NIGHT                           West & Black                      Mark Luna                             2009
HOW COULD I LOVE HER
 SO MUCH                                           Nathan Carter                                                                     2010
LAST NIGHT I DREAMED
OF LOVING YOU                               Milk Drive                                                                          2011
THE DANCER                                     Nathan Carter                      Michael Hearne                      2011
FROZEN NORTH                                Jonas Fjeld                           Jonas Fjeld                             2012
OLD FLAMES CAN'T HOLD           
A CANDLE TO YOU                          Kesha                                     Pebe Sebert                           2012
WHISKEY UP                                     Alan West                                                                             2013
THE WAY LOVE IS                            Alan West                                                                             2014
GIVE US STRENGTH                       Jimmy Gaudreau and Elle Mears                                         2017
OLD FLAMES CAN'T HOLD          
A CANDLE TO YOU                         Kesha, ft. Dolly Parton      Pebe Sebert                              2017
I KNOW                                                Katy Moffatt                                                                       2018
FROZEN NORTH*                              Judy Collins/Jonas Fjeld    Jonas Fjeld                               2019
OLD FLAMES CAN'T HOLD           
A CANDLE TO YOU*                         Jeanie Seely/Waylon Payne  Pebe Sebert                           2020
FOREVER (THE WHISTLE               
 SONG)*                                                Daniel Wesley Africa         D. Wesley, J. Peppard             2022
DUST IN MY WALLET*                     Jonas Fjeld                            Jonas Fjeld                            2022
I CAN DANCE                                      Jonas Fjeld                            Jonas Fjeld                            2022
LITTLE BIRD                                        Jonas Fjeld                            Jonas Fjeld                            2022
A PLACE FOR WARM                         Jonas Fjeld                            Jonas Fjeld                            2022
DISTANT DRUMS                                Jonas Fjeld                            Jonas Fjeld                            2022
TO THE BONE                                      Jonas Fjeld                            Jonas Fjeld                            2022
SIMPLE LOVE                                      Jonas Fjeld                            Jonas Fjeld                            2022
ELECTRIC LUNG                                 Jonas Fjeld                            Jonas Fjeld                            2022
SANSA'S WEDDING SONG                Jonas Fjeld                            Jonas Fjeld                            2022
*********************************************************************************************************